---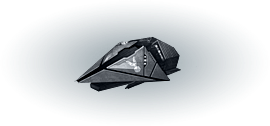 Destroyers are small ships with excellent evasion performance.
Their speed allow them to avoid threats, especially, they have +40 cannon avoidance bonus.(it is not recommended to attack them with cannons without special equipment or heroes)
The speed costs -40 resistance against missiles, so it is good to choose items and a strategy that can reduce the penalty.
Development cost
Name

AP

Gold

Mineral

Raon

Sectum

Nugen

Research cap
Destroyer Ⅰ
5
200
60
0
0
0
0
Destroyer Ⅱ
10
33,000
9,900
3,000
3,000
2,600
150
Destroyer Ⅲ
14
368,000
110,400
21,000
21,000
18,200
450
Destroyer Ⅳ
17
952,000
285,600
45,000
45,000
39,000
1,200
Destroyer Ⅴ
21
1,950,000
585,000
96,000
96,000
83,200
2,900
Production cost
Name

AP

Gold

Mineral

Energy
Destroyer Ⅰ
10
112
84
1
Destroyer Ⅱ
14
146
109
Destroyer Ⅲ
20
190
142
Destroyer Ⅳ
28
247
185
Destroyer Ⅴ
39
321
241
Performance
Name
DUL
ATK
EVA
SPE
Destroyer Ⅰ
200
1.00
20

-40
missile
RES

+40
cannon
EVA

Destroyer Ⅱ
250
1.15
25
Destroyer Ⅲ
313
1.32
30
Destroyer Ⅳ
391
1.52
35
Destroyer Ⅴ
489
1.75
40