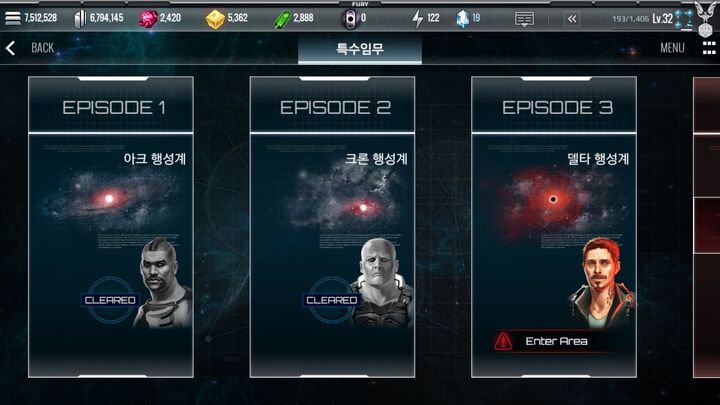 In the campaign mode, you can enjoy the scenario, and fights with AI.
In this mode, you can get some items, such as resource capsule, Tron parts and hero invitation.
Although you cleared the games previously, you can play them again to get more items.
Also, you can meet an alien fleet only when you play in this mode. So, it is good to play a lot in this mode to enhance the chance to meet it.